For this profile, we are looking for artists who aim to create innovative performances and interactive applications for a live audience.
NOW OPEN: PODIUM X PRODUCTION
Number of available trajectories: 1
Deadline: May 8, 2023, 12:00 p.m.
Project starts: June 2023
We cordially invite you to submit a proposal for a Cross-Media PRODUCTION. It will premiere during Theater on Tour 2023, and then be played at various venues in Twente.
Cross-TIC seeks project proposals from artists who wish to create a cross-media production with the goal of engaging with a viewer in different ways, stimulating multiple senses simultaneously or even inviting participation. The production will be part of Theater on Tour (a project of Concordia and Wilmink Theater) and will premier on Sept. 16 and 17, 2023, at a special location. The duration of this particular production is 20 minutes, and the performance plays 3 times a day, as part of a bike tour with multiple performances for audience groups of up to 75 people.
The location is Atelier the Ark: a site that consists of a studio and very spacious garden; a paved area; a small square and play area; a lawn; a sheltered stage.

So: many practical possibilities. Atelier de Ark is a place with history! The publishing house of The Enschede School was located there. And 1000 idiots had its studio there. Check the links for more info.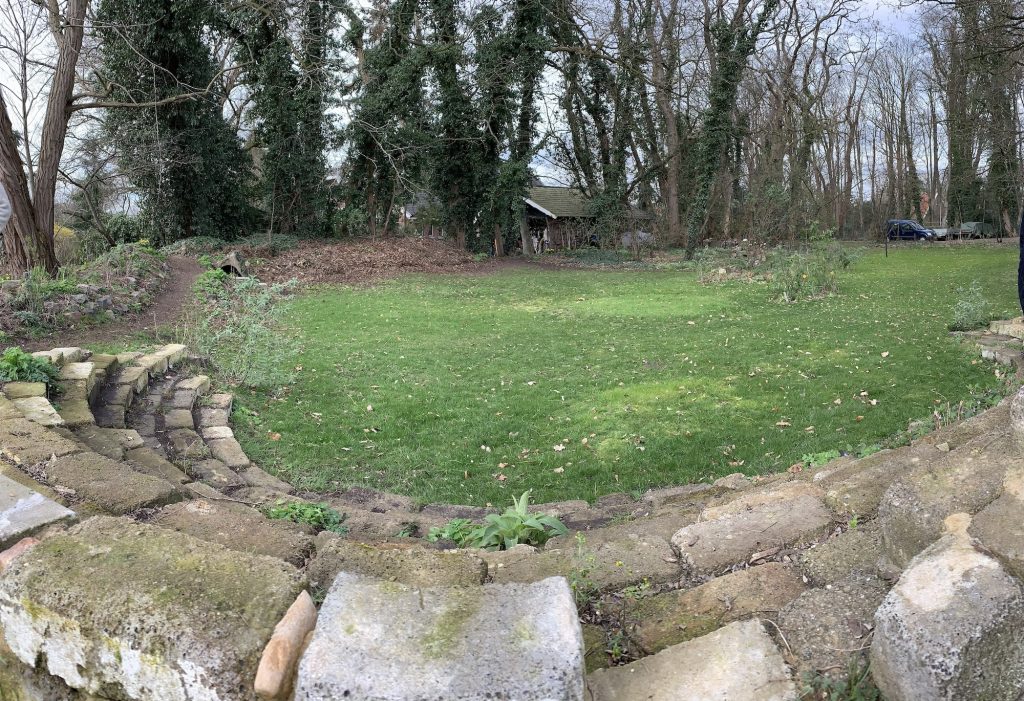 Cross-TIC seeks creators from all professional art disciplines: film, theatre, visual arts, music and performance who live and/or (want to) work in Twente. This Open Call is suitable for a maker collective of a minimum of 2 and a maximum of 3 people.
Create a production that centers on a live event with an audience, using a cross-media approach. Consider applying interactive technologies, or other innovative media approaches.
You'll be working on location, towards the premiere on the 16th and 17th of September.
Together with our partners and your coordinator, we'll look for performance opportunities in other theatres/kulturhuzen in Twente. So, the production must be able to be transported and executed in a different venue as well.
Cross-TIC is looking for proposals that show quality and an innovative approach, are explicitly cross-media, and focus on research, experimentation and collaboration.
You will be guided and supported in your process by a profile coordinator and experts, who will provide you with feedback and link you to relevant research and implementation partners.

You will also participate in up to 2 presentations about your project to partners and stakeholders;
A maker day in which you will participate in presentations, workshops and networking activities along with other Cross-TIC makers (approximately 6 hours);
Support in developing your entrepreneurship in the form of participation in Community of Practice sessions (approximately 12 hours).
A stage to develop and show your project.
The opportunity to work on site.
Supervision by the profile coordinator Podium (Theater Sonnevanck).
Participation in Theater on Tour 2023 and potential performances at other venues/culturhuzen in Twente.

In this Podium X Production trajectory, you will have a total of 780 hours. An allowance of €28,665 is available for this purpose. These hours are to be divided among your team of creators. Your team can consist of you as creator/director, one or more actors, a musician, contributing designer, a VJ or other professional collaboration partners. Your team consists of up to three people. In addition, there is a production budget of up to €7,500.
There is a budget to hire external expertise (in consultation with the profile coordinator).
A new network: as a maker within Cross-TIC, you will become part of a new regional, cross-discipline network of makers and get to know the cultural institutions and partners in Twente.
Would you like to submit a proposal? Then submit your project plan (consisting of 3 separate PDFs) using the Google form above.
Your complete proposal is to consist of:
– A project plan
– Your portfolio
– A resume of you and your collaborative partner(s), if any
About the project plan: Describe what you want to do and why (concept); how your plan relates to your existing practice as a creator/collective (reason and urgency); how you will carry out your project (elaboration and planning); what external expertise you would like to enlist and with whom, if any, you would like to carry out your project.
After the deadline, all project proposals are discussed by four profile coordinators. The coordinator of the relevant Open Call is ultimately responsible for selecting the project and supervising it. You will receive a response to your proposal no later than 4 weeks after the deadline. Project planning will continue to be coordinated with Cross-TIC partners.